BongaCash Webmaster Promotional Material
API
Get access to live data from the BongaCams database, that you can use to create dynamic content for your own website. You can use it to find out who is currently active online on BongaCams broadcasting, along with associated broadcaster details and media. The API is a great tool for any developer who can script and integrate in live data to their own website; the API can return data as XML, JSON and YAML. The API has a large array of data which allows you to create some great content on your own site by filtering and categorising the models.
Image Banners
You have huge amounts of professionally produced static and animated banners to choose from to promote BongaCams on your own website. Banners are available in various formats and sizes that you can either download to your own website or link to. Model recruitment banners are also available from the Chaturbate admin along with gay and transgender banners.
Dynamic Banners
You can create and customise some great looking banners with video footage of models that are currently online with their dynamic banners. If the standard dynamic banners do not fit in with your designs and layout, you can customise the sizes, colors and what elements to show on the banners. These type of banners really do grab visitors attention and are always up to date with the latest models, you can even filter the models within the admin.
Embed Chatrooms
Embed cam model streams and chat direct in to your website with iframe from code available from the admin area or from the API using live data.
Pop-Unders
Generate BongaCam pop-unders that open up when users open your own site.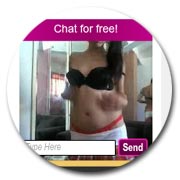 Instant Messaging Banners
Animated banners that pop-up from the bottom of the browser windown can be a great way of enticing users to click through from your site to chaturbate.
Video Content
Get access to videos of BongaCams hottest performers to use on your site. Using a simple API you can configure parameters like model categories, age of video content, rating and many other parameters to get the content you need. You can also get access to video stills and description to use on your own site.
BongaCams Whitelabel Site
If you don't fancy creating your own website from scratch then you can run a white label version of BongaCams and rebrand it as your own site. This is a quick and easy way to get up and running as a Chaturbate cam affiliate and you will earn a 25% revenue share on all traffic to that site.
Getting Paid by BongaCash
Chaturbate operates a twice-monthly billing schedule; payout methods and minimun patouts are listed below:
Webmoney has a minimum payment of $200.00
Payoneer has a minimum payment of $200.00
Paxum has a minimum payment of $200.00
ePayments has a minimum payment of $200.00
Wire payments have a minimum payment of $200.00
Register for the BongaCash Affiliate Program Now!
BongaCams is one of the best free camming sites on the internet, with great user conversion in to paying customers. Register today to gain access to the BongaCash referral program and start earning from your adult traffic.