Pornhub releases Sexting App with Censorship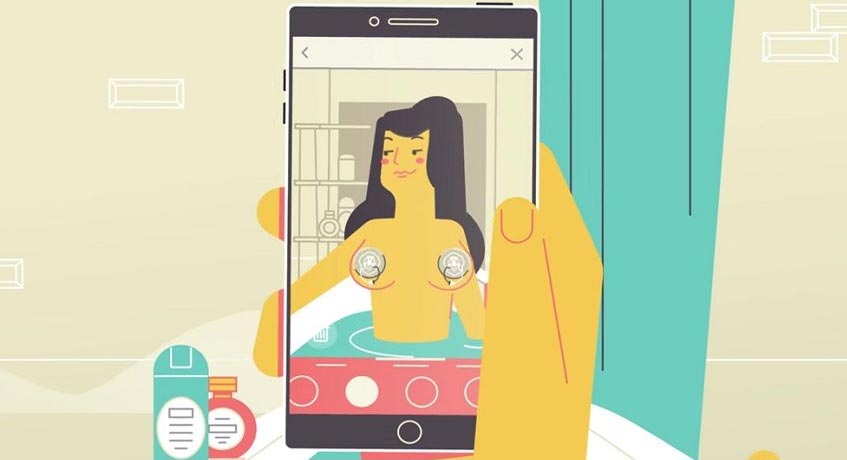 Still Capture from Trickpics promo video
Pornhub has just released their very own Snapchat like app called TrickPics. Just like Snapchat; TrickPics allows you to add interesting images to your own photographs via augmented reality to create interesting and funny end results.
While Snapchat filters may give you a cute dog face or extra facial hair, TrickPics will cover up your modesty. Seems a little strange that a porn site would create something to cover up images of genitalia being an adult site, while Snapchat itself is flooded with plenty of people swapping pictures of them naked. Pornhub hopes the app can be used to send saucy 'safe for work' nude images, with the nipples hidden discreetly behind something like a pair of airships or a light-saber coming to the rescue of your man-hood.
Pornhub's Corey Price commented about the app, which was the was "the brainchild" of Officer & Gentleman, it would allow user to "share sexy pictures with a twist, in a fun way that evokes their creativity". While most social platforms will allow a degree of nudity, most stop at dicks and nipples.
The agency has worked with Pornhub previously to introduce and explain several tech applications, like the BangFit and Wankband wearables, as well as Pornhub's last two holiday campaigns. O&G also created a safe-for-work animated promotional video for the app. "We're going to be releasing new image filters in the near future with future releases of the app and already have some in the works.
20 Apr 2017
Latest News